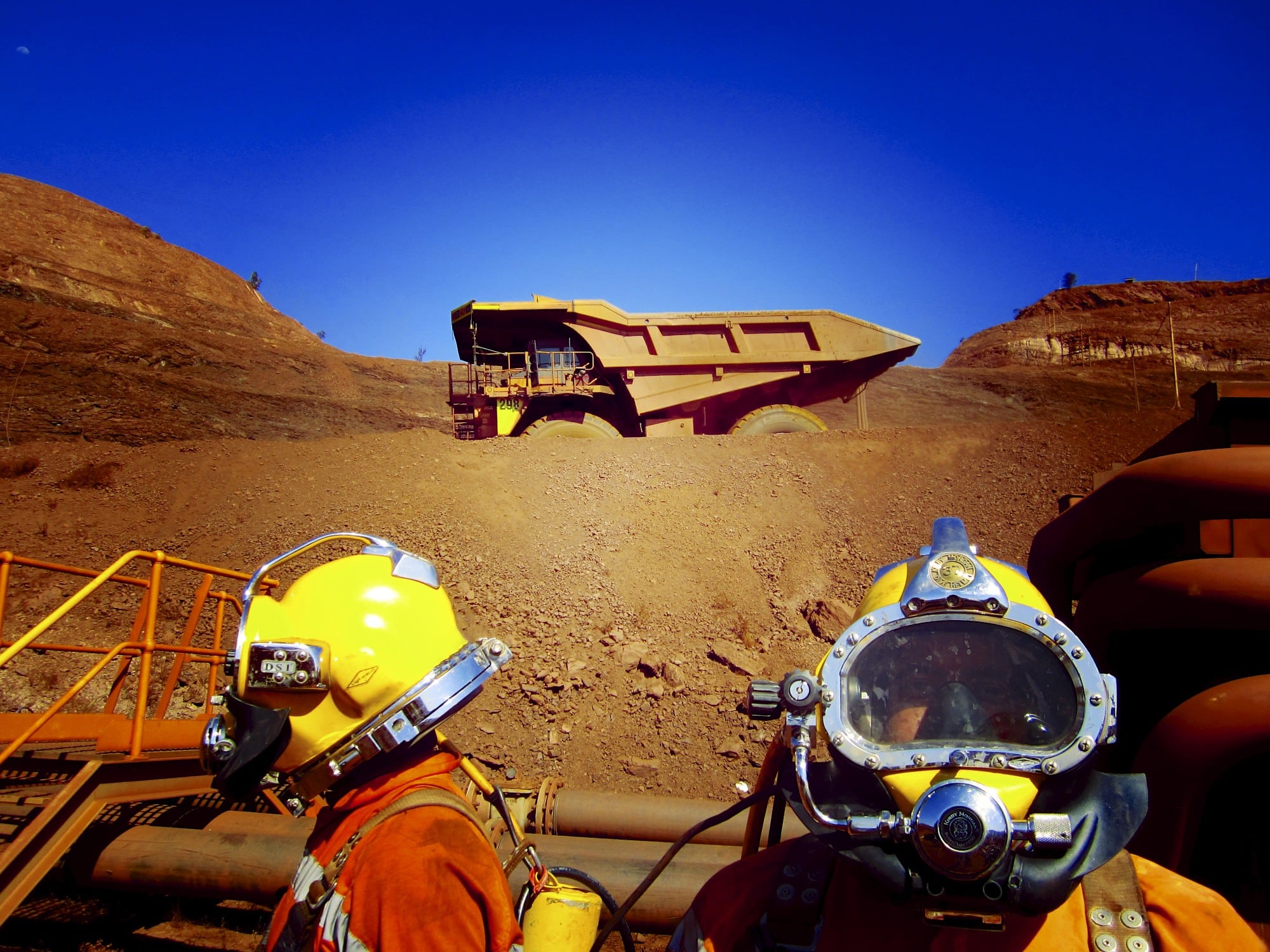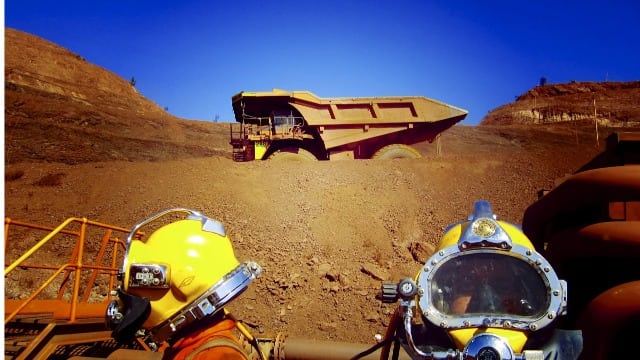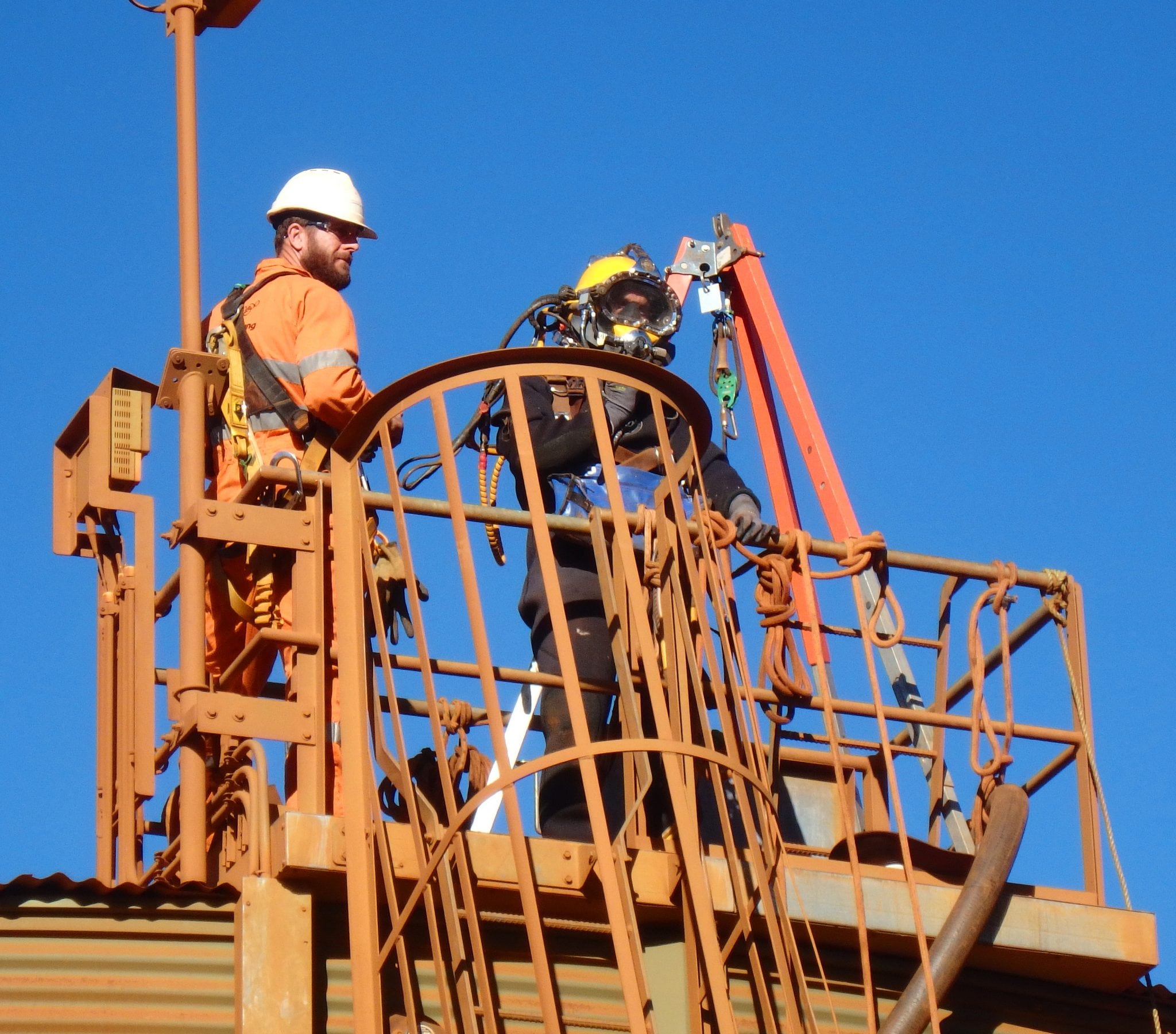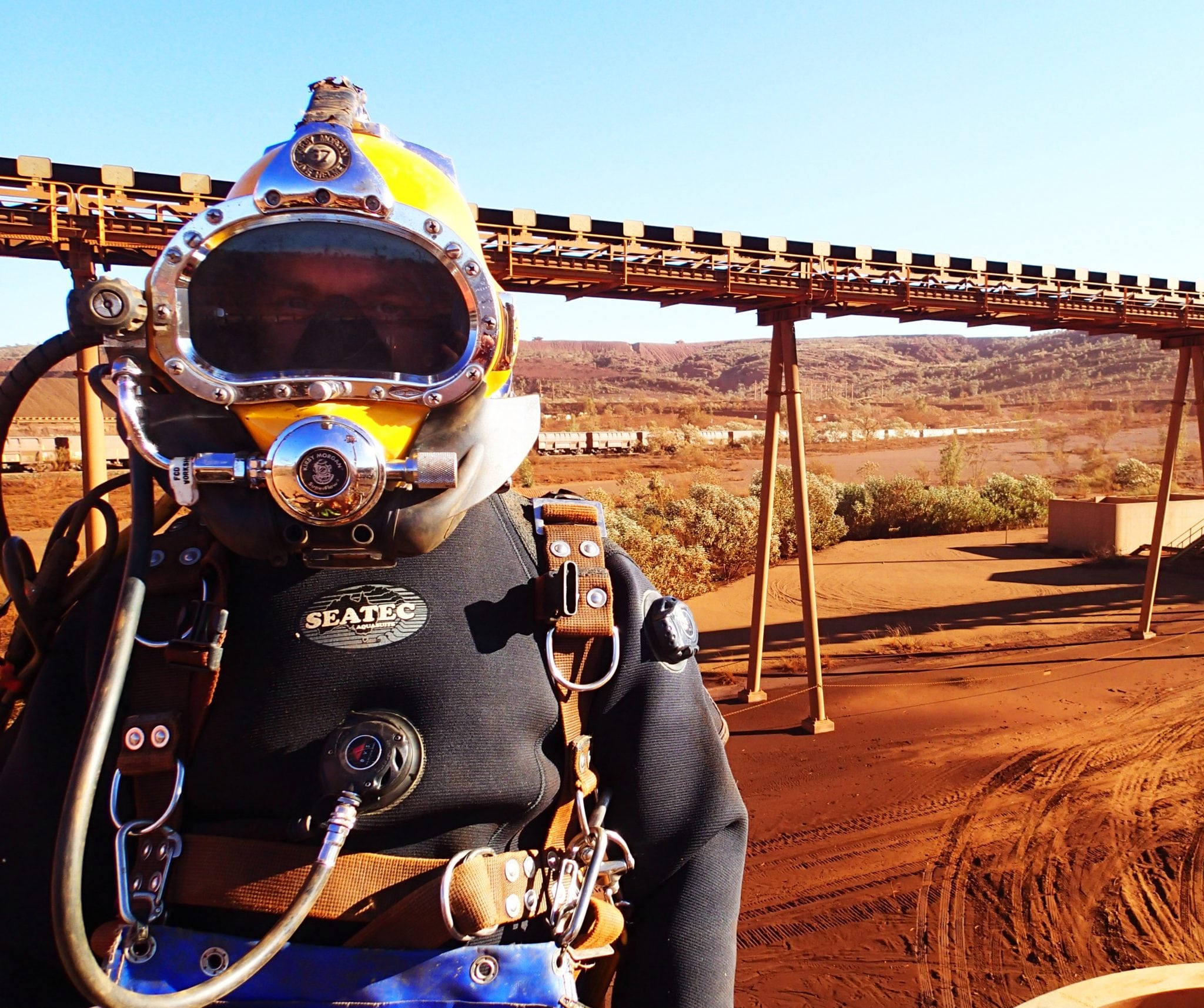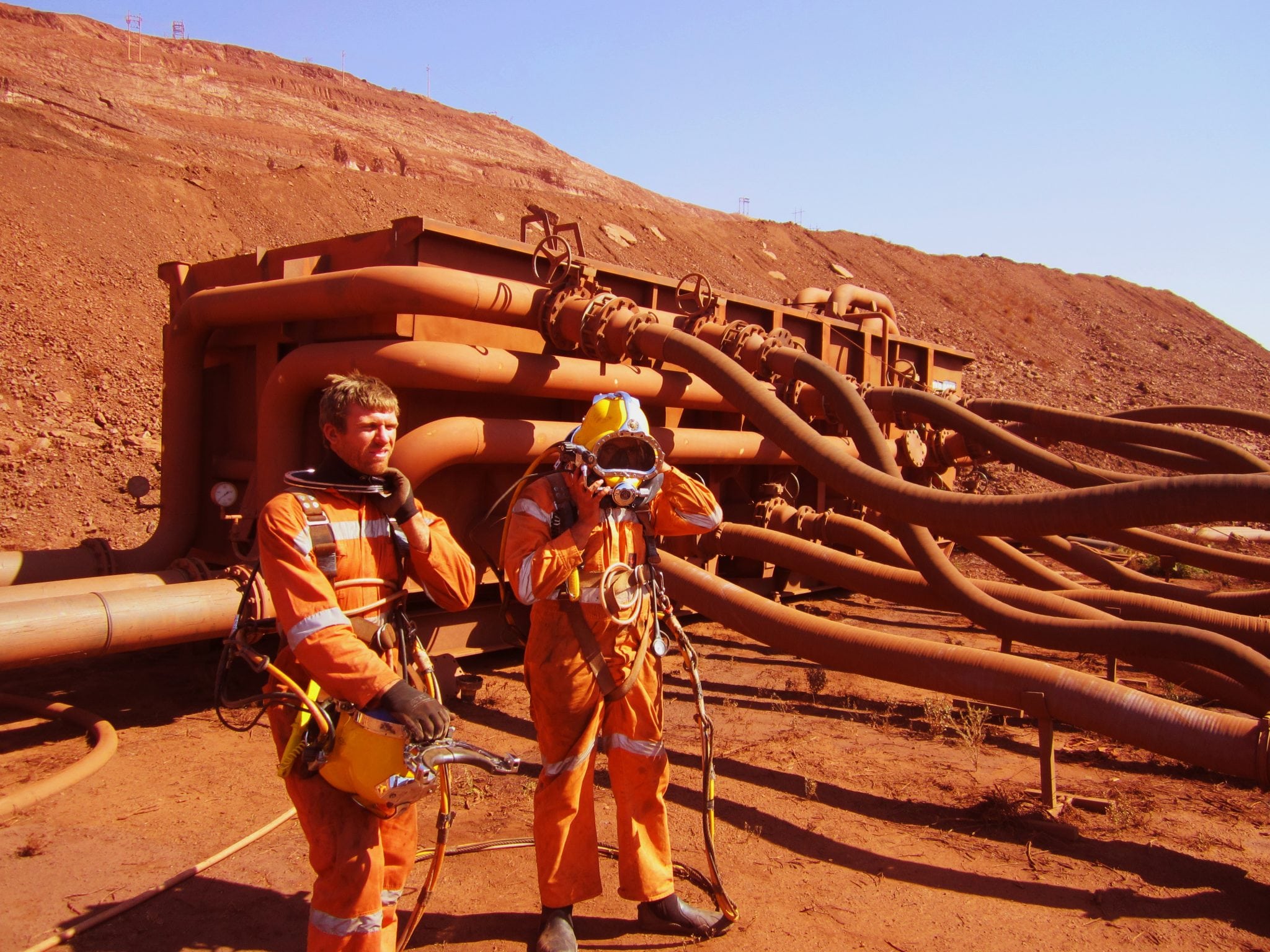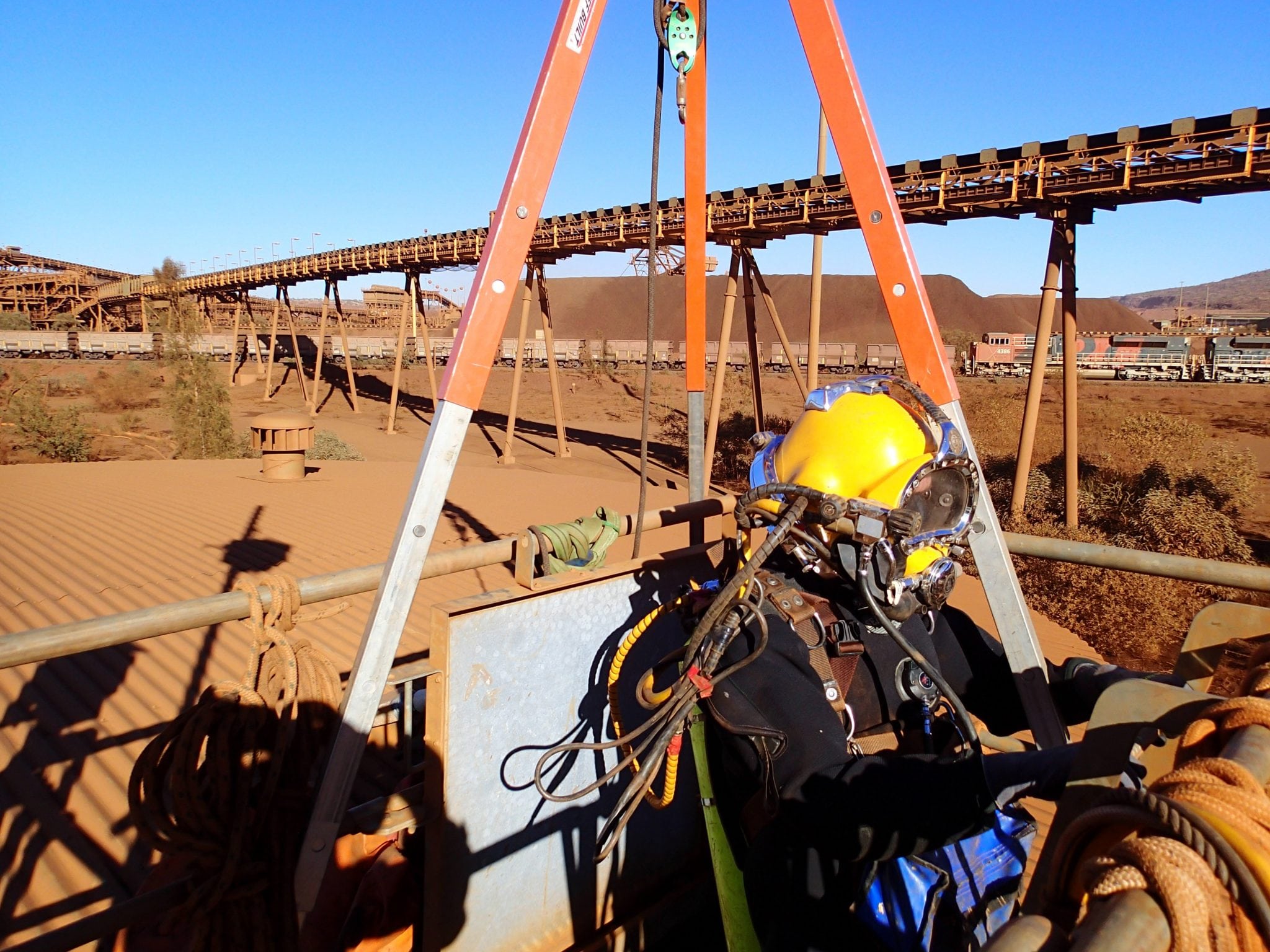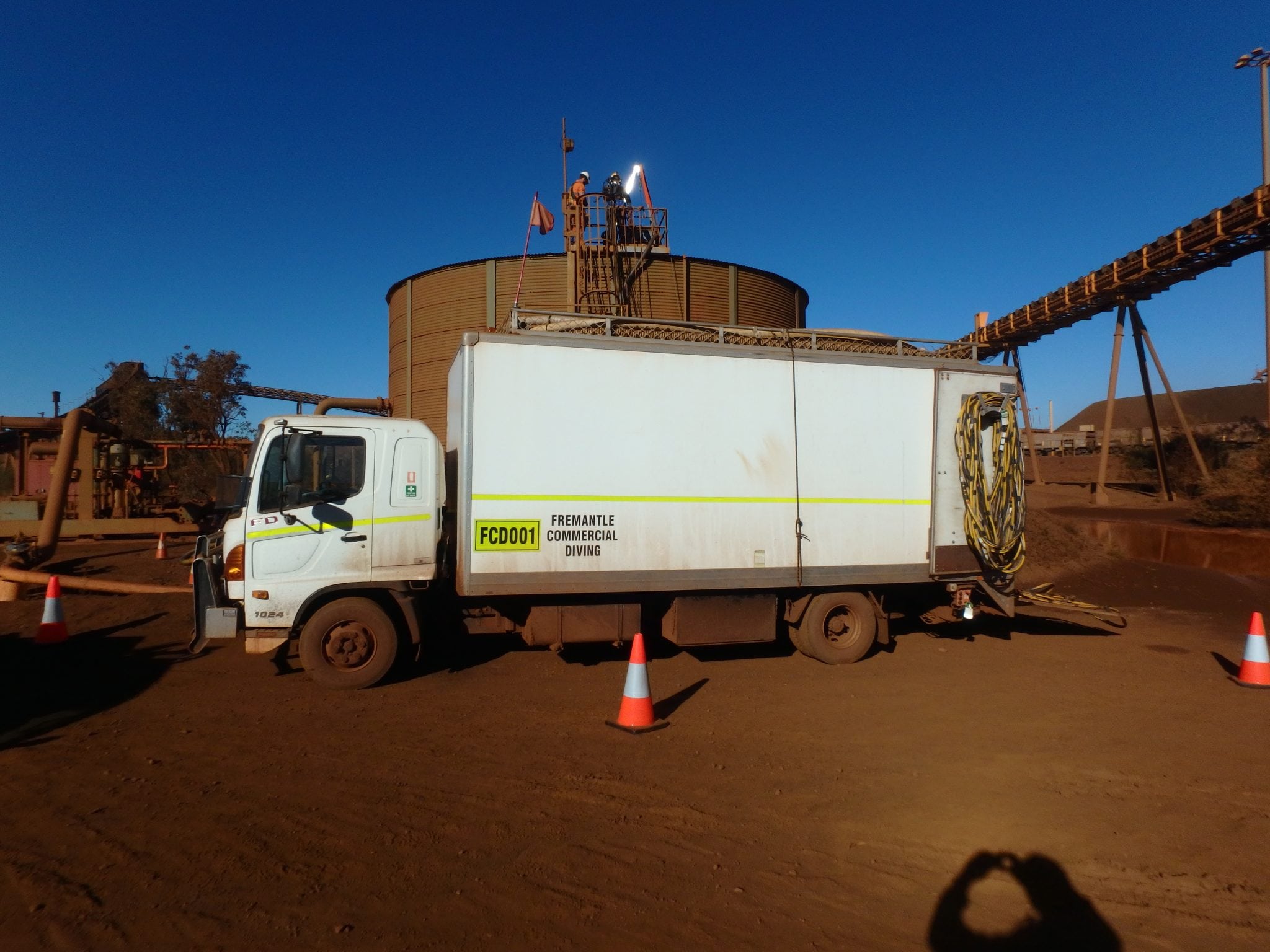 (double click for full screen mode)
BHP TANK MAINTENANCE PROGRAM
Fremantle Commercial Diving is the sole provider of underwater tank cleaning and inspection services to BHP Iron Ore. We have been providing these services to BHP for over 12 years in minesite and remote locations. Delivery of this contract requires strict adherence to all BHP standards of work and a thorough understanding of working in a mining environment.
Services delivered include tank cleaning and inspection, leak detection and repair, unplanned diving and turkeys nest maintenance. The use of divers for these works minimises asset downtime and provides greater flexibility to execute maintenance works outside shutdown windows. In 2016 Fremantle Commercial Diving established a base in Newman WA, enabling the ongoing delivery of this contract in an even more responsive and cost effective manner.
To find out how our services can benefit your organisation contact us for an obligation free discussion.