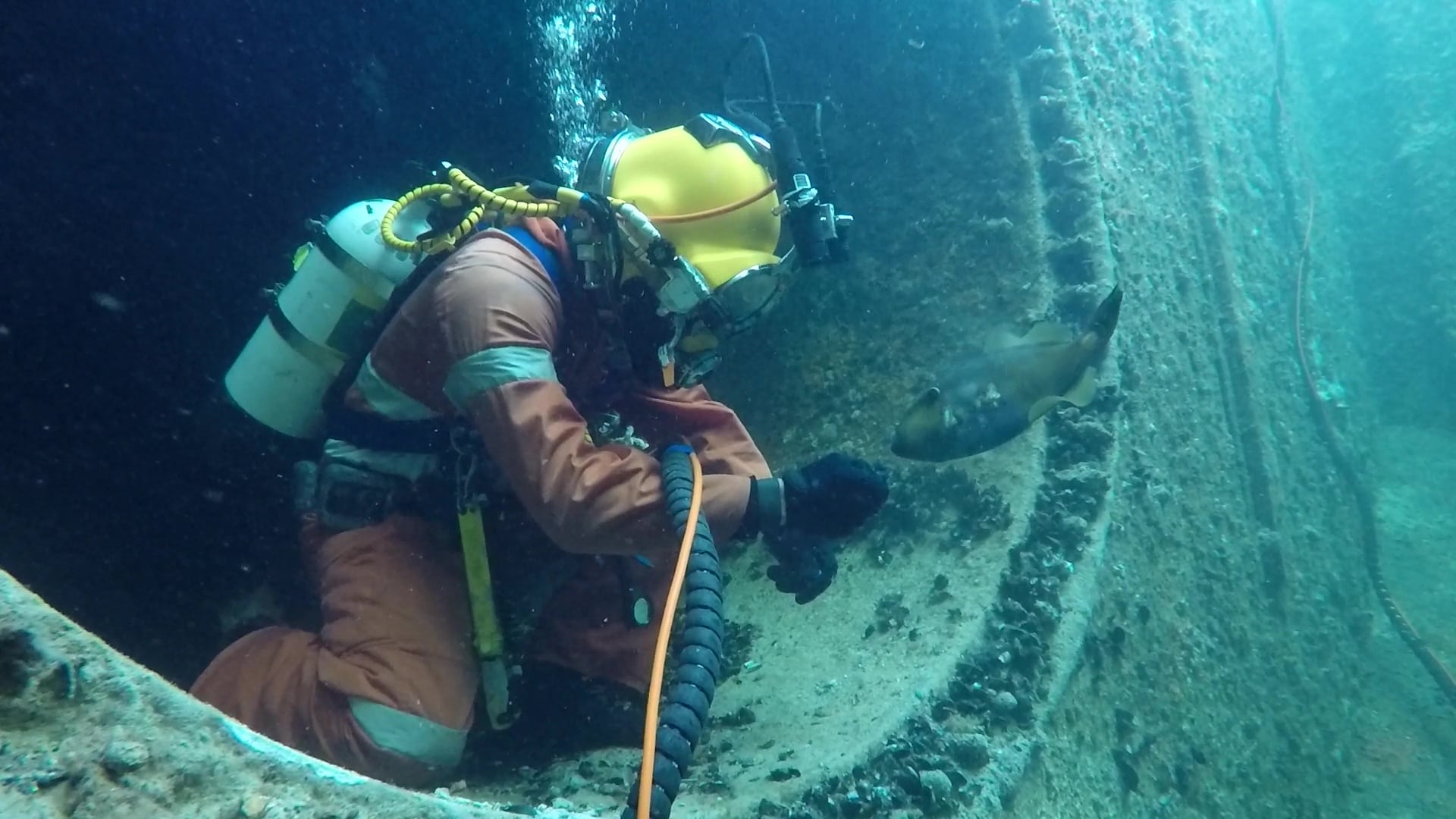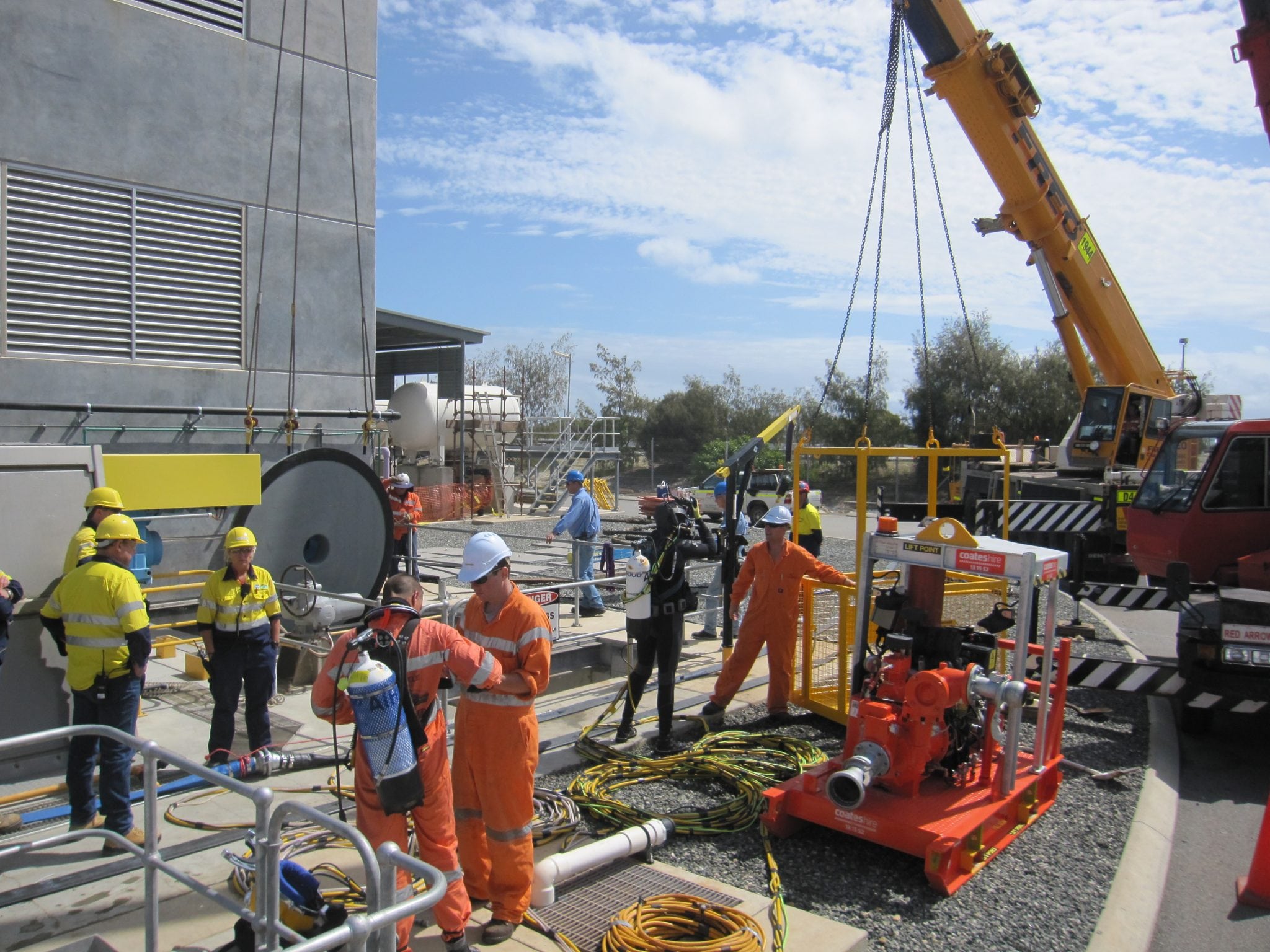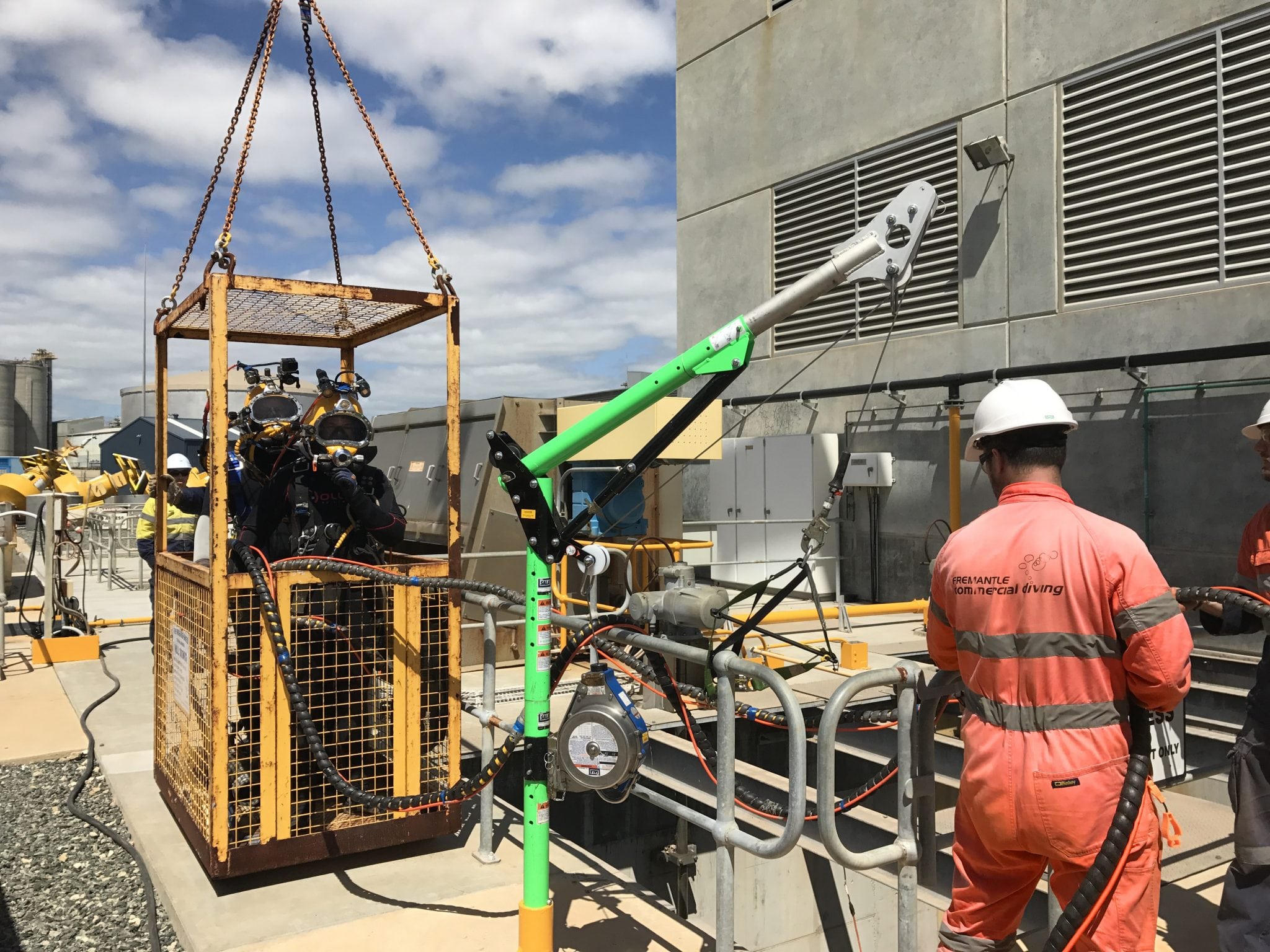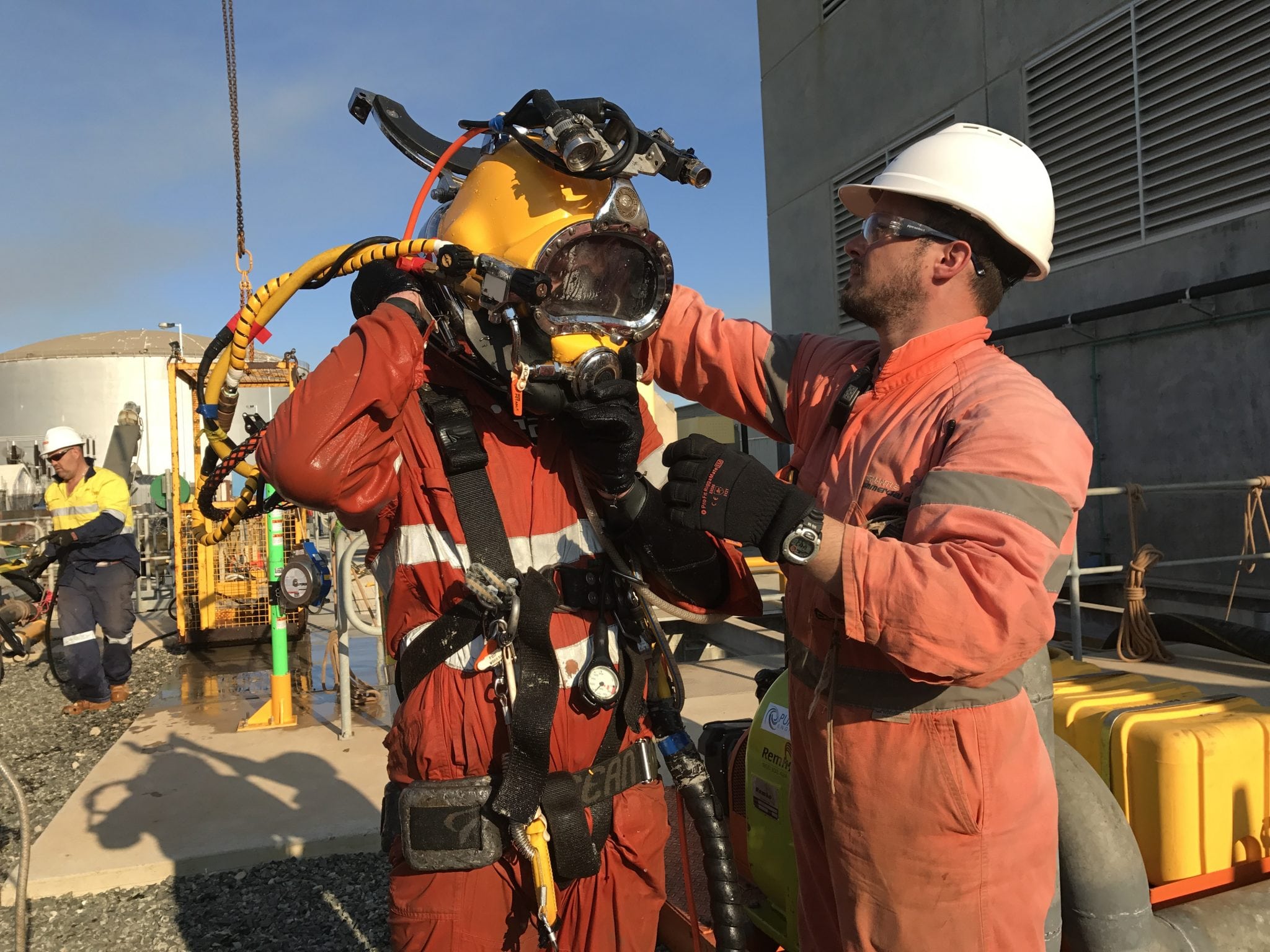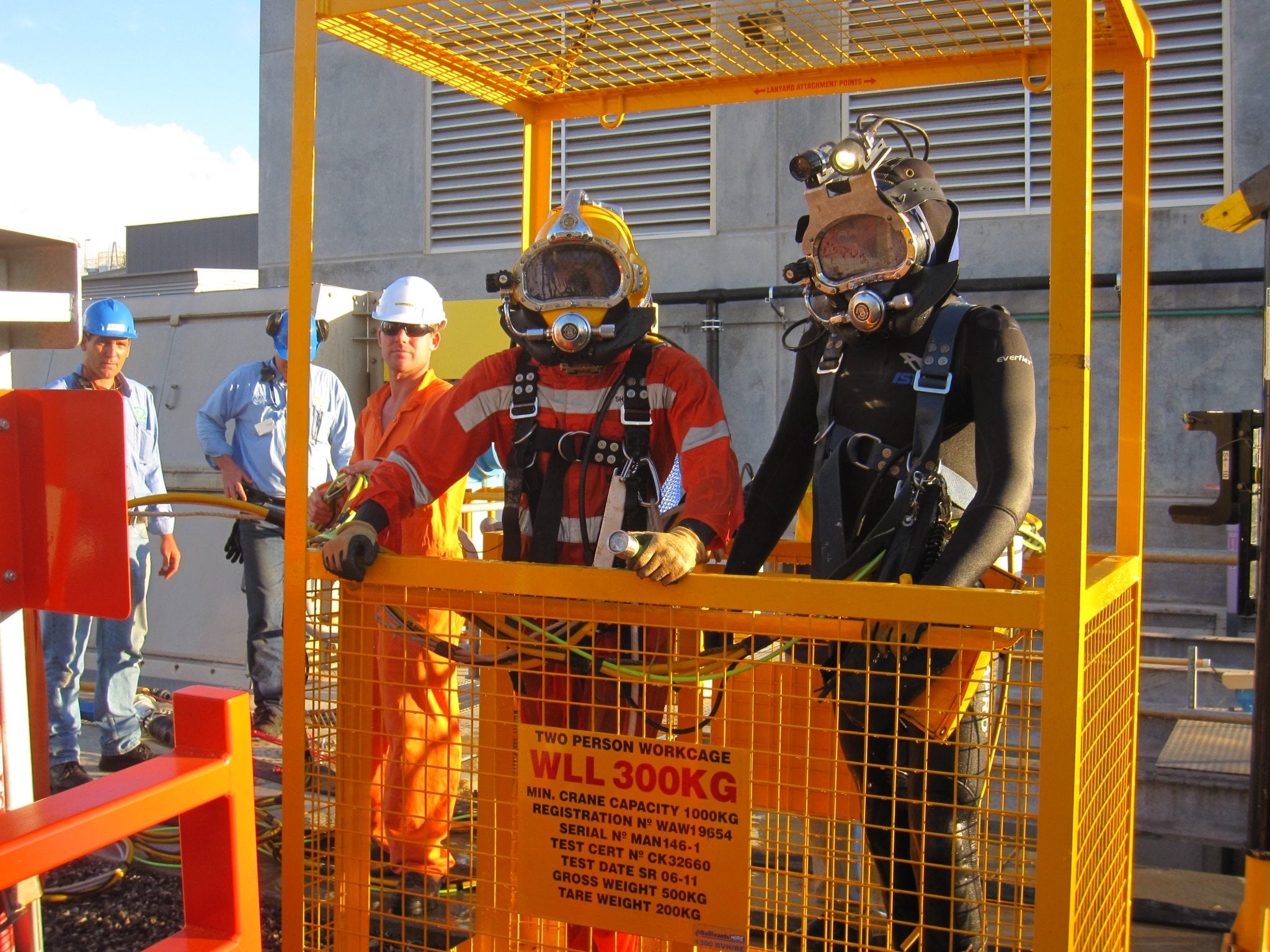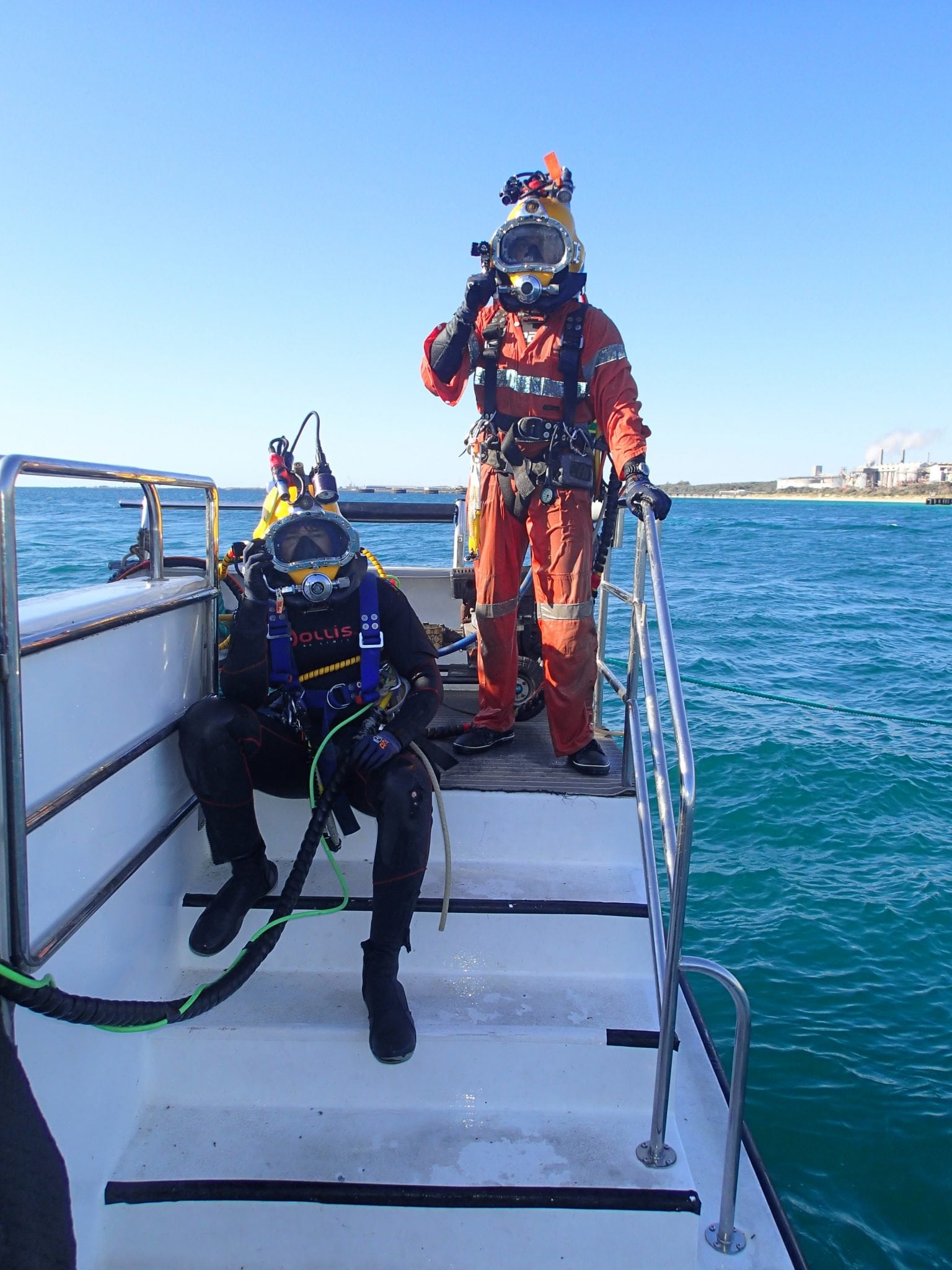 (double click for full screen mode)
DESALINATION PLANT MAINTENANCE PERTH SEAWATER ALLIANCE
Since 2009 Fremantle Commercial Diving have been the sole suppliers of diving services to the Perth Seawater Desalination Plant located at Kwinana, Western Australia. With sea based components subject to demanding environmental conditions and affecting the output of entire system, regular diving services are an important element of programmed maintenance schedules.
The desalination plant presents unique risk management requirements, with access to the work site involving penetration of up to 200m into the confined spaces of the intake pipes in low visibility conditions. Due to the depth and dive times required to complete the task, Enriched Air Nitrox (EAN) is used for increased safety and efficiency. Thorough planning and risk management are critical to the safe execution of this scope.
Regular maintenance tasks involve cleaning and removal of mussels and marine fouling to maintain optimal water flow through both the sea based and onshore ends of the intakes and the sea based outfall diffusers. Video inspection, anode change outs and non-destructive testing are also conducted. In addition to recurring maintenance scopes FCD conducted modifications to the intake structure in 2010, including installation of a silt deflector and measuring, removing and reinstalling modified HDPE screen mounting systems following fabrication.
Since commencing work for this facility all works have been completed safely, on time and within budget to the satisfaction of the client.
To find out how our services can benefit your organisation contact us for an obligation free discussion.