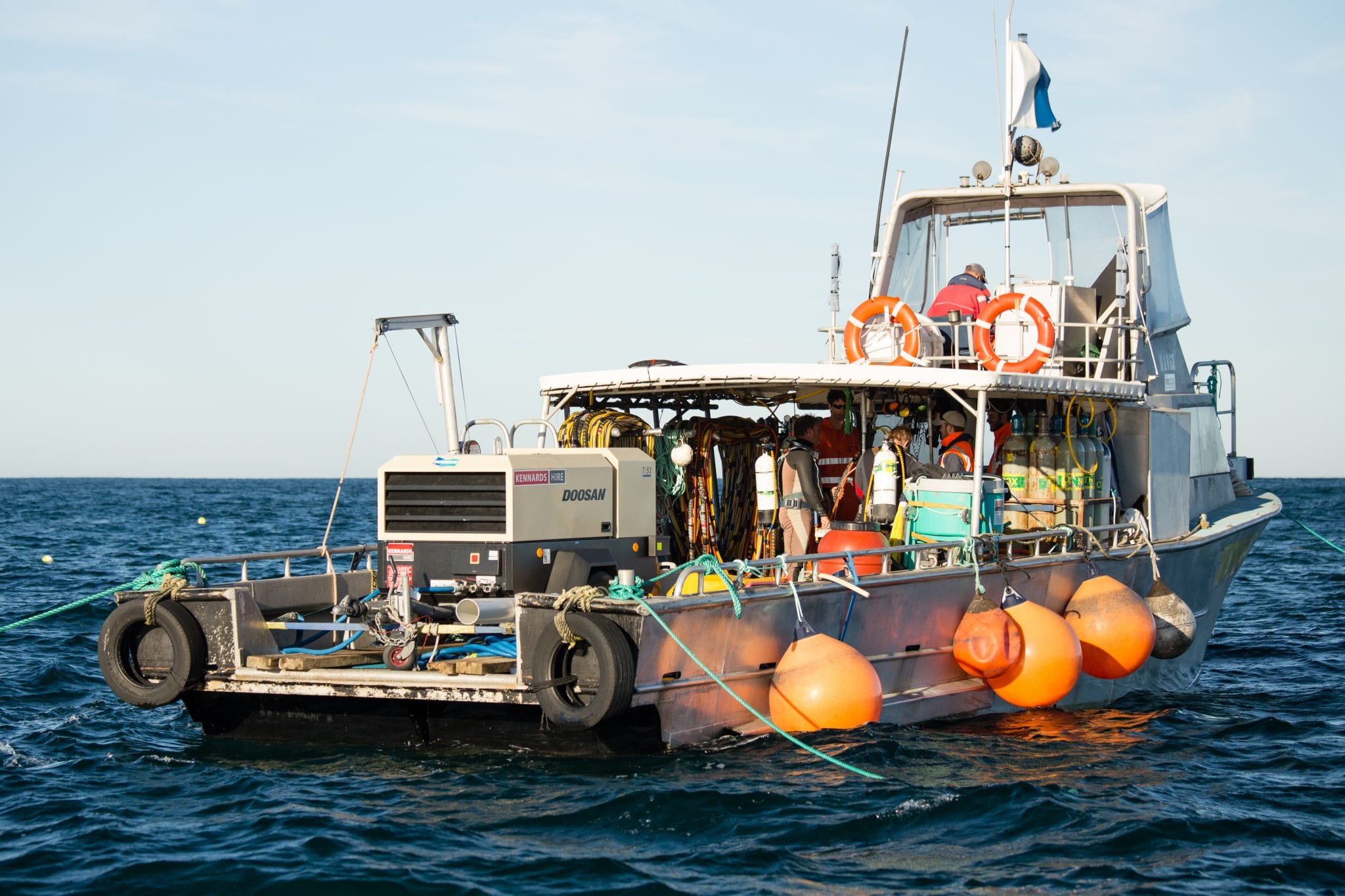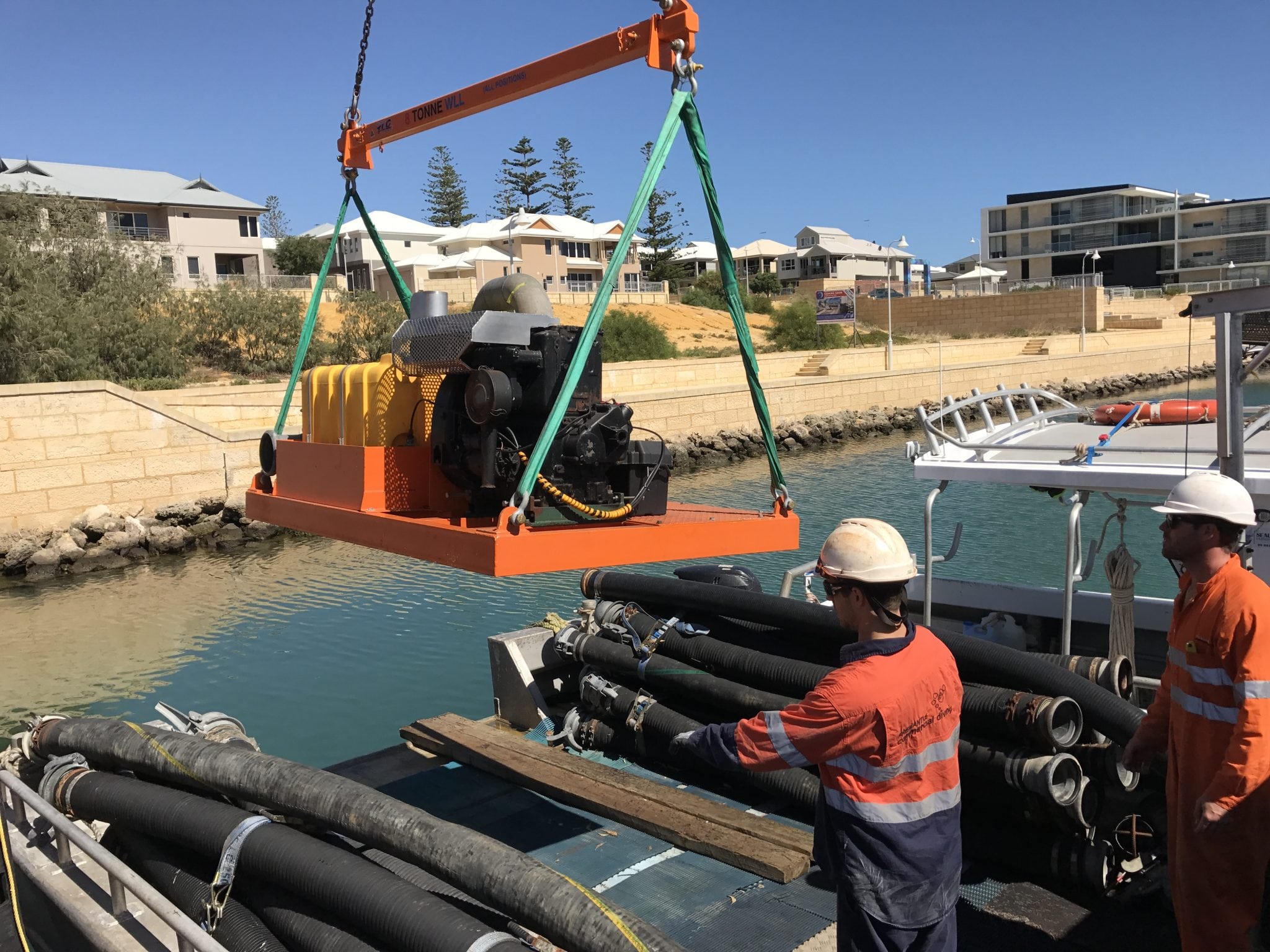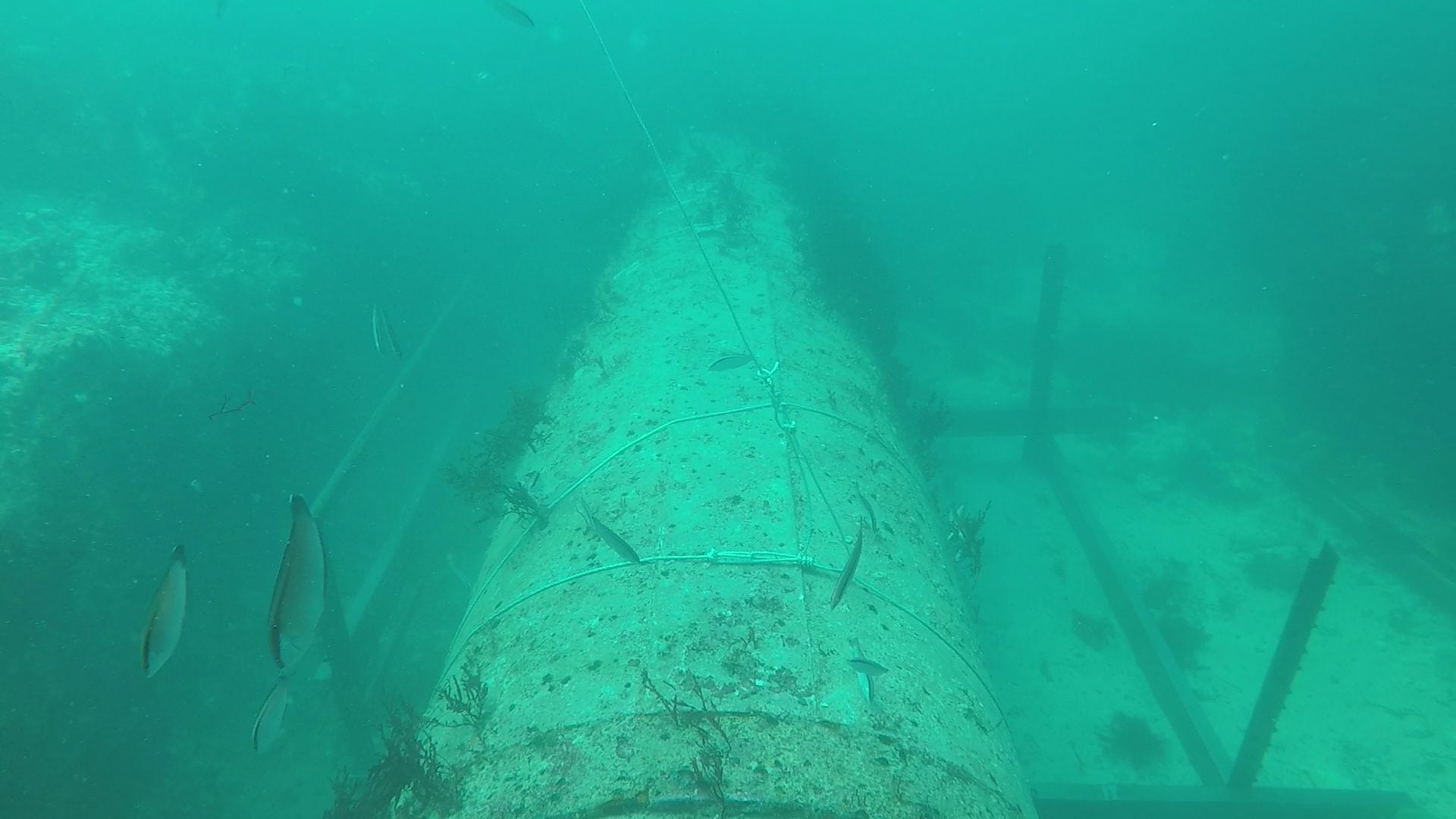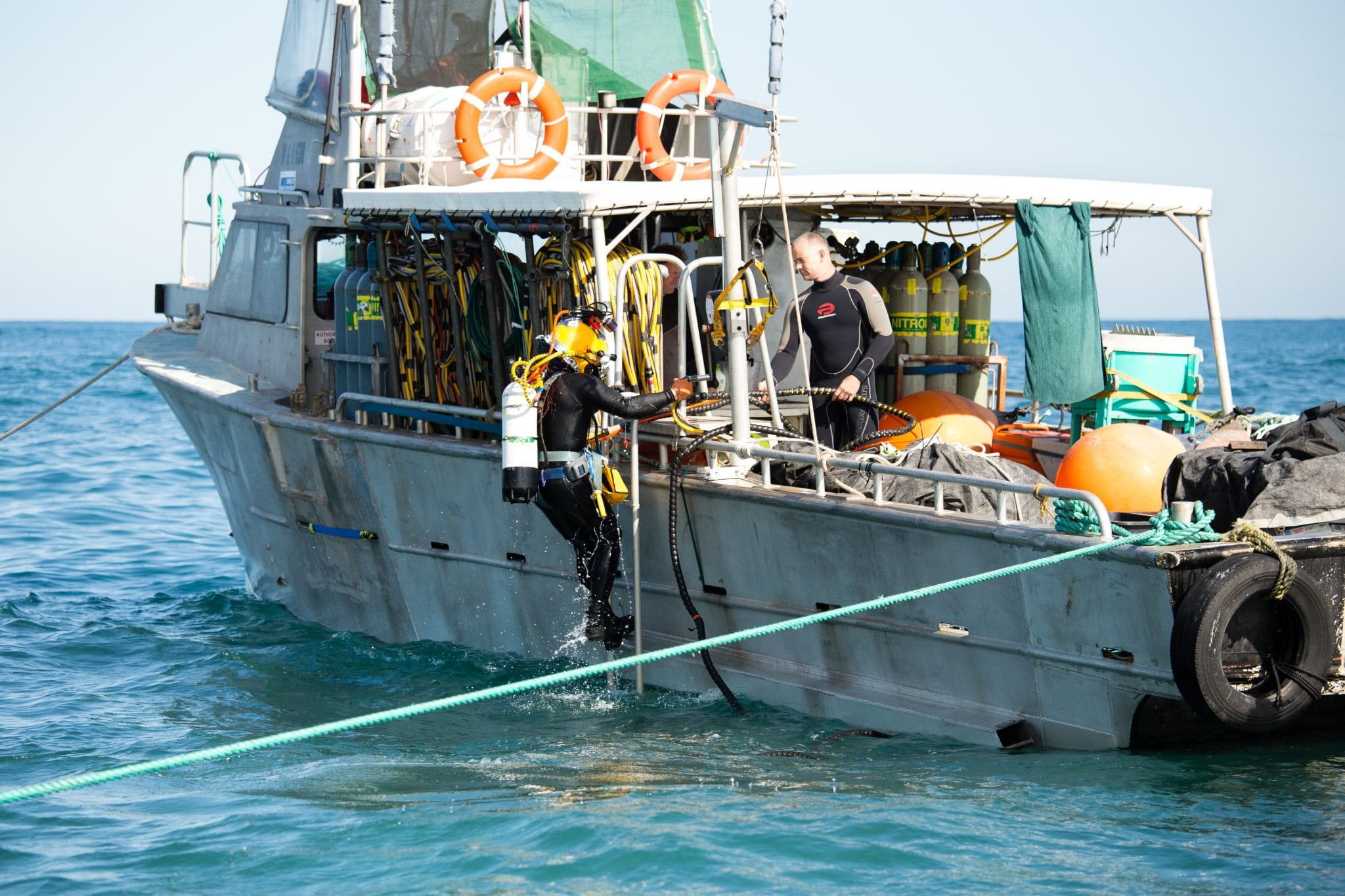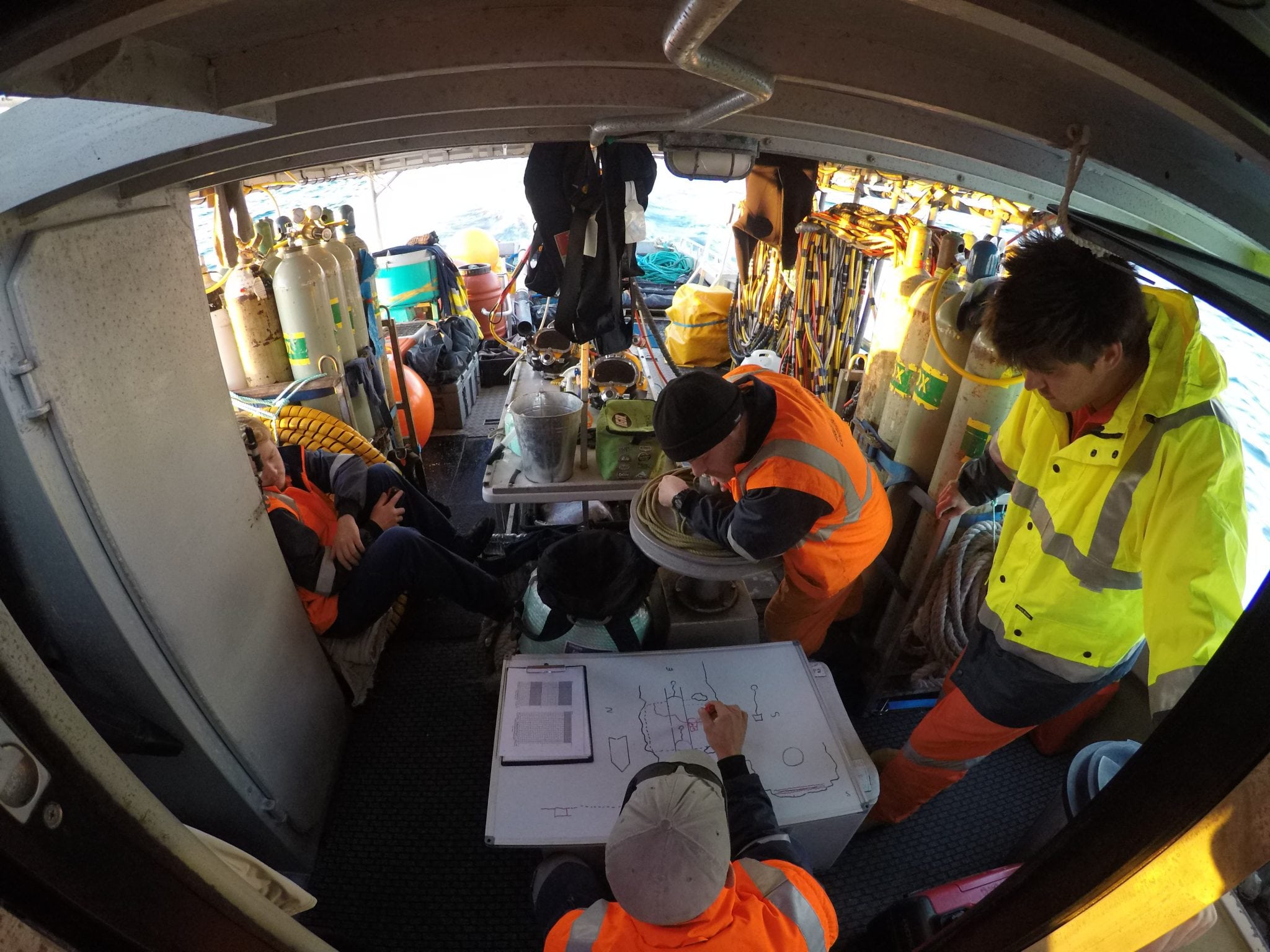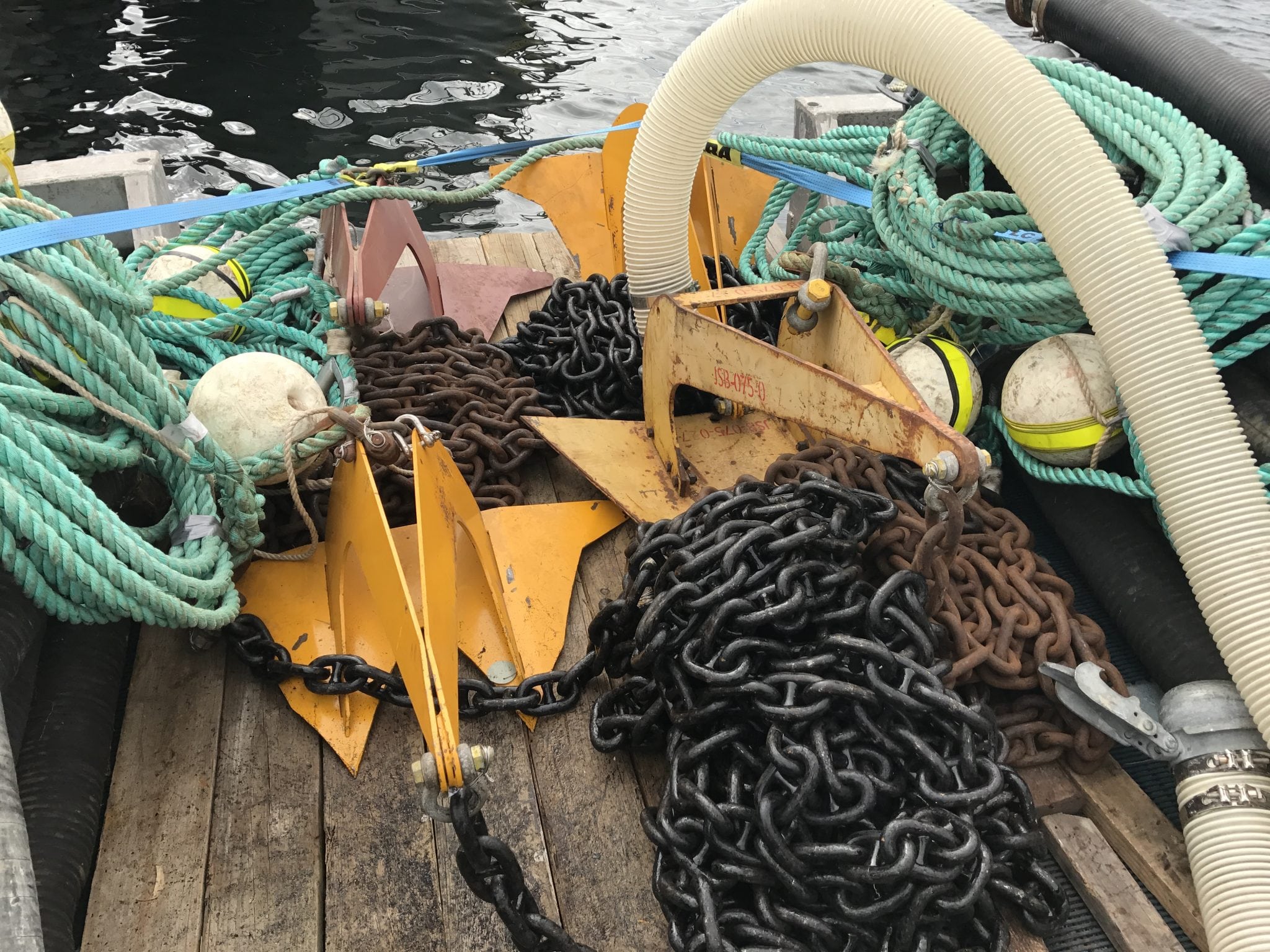 (double click for full screen mode)
OUTFALL PIPE SPAN CORRECTIONS
In early 2017 FCD constructed 3 subsea support structures to rectify free spanning on an ocean outfall pipeline. Seabed was initially removed to uncover the stable bedrock before steel formwork was engineered and installed to allow for precision building of each structure. Each support structure was constructed using a mix of reinforced concrete, fibreglass, HDPE and grout. The project was delivered using enriched gas due to water depth constraints and over 60 tonnes of concrete was used during construction.
FCD have undertaken several projects installing free-spanning corrections to oceanic outfall pipes in recent years.  All projects were undertaken in areas of high swell activity in exposed locations.  All projects were completed successfully and regular surveys show all structures remain intact and solid.
To find out how our services can benefit your organisation contact us for an obligation free discussion.